The price displayed on the site is already discounted.
On certain products, you can also benefit from decreasing prices according to the quantity.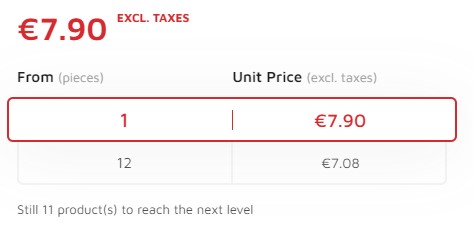 If you wish to place a specific order (volume, amount, quantity, etc.), do not hesitate to send us a request for a quote.
You can read the article " How to get a quote?"